Medical Scales | Chair Weighing Needs
We have developed a supply chain with quality manufacturers including SECA and A&D to fulfill all weighing requirements for the medical industry. We can reduce your search time and provide a single point of contact for all your needs with added certainty of weight, quality and range of equipment.
Chair Scales
Bariatric Chair Scale
Wheel Chair Weighing Scales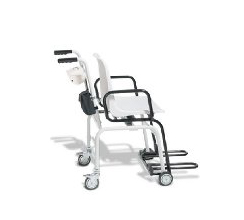 Chair Scales:
is a weight scale suitable for all situations where the patient is required to sit whilst being weighed. To reduce risk to patients, increase reliability of reading and ensure medical staff have the safest and best equipment, we recommend and sell a variety of chair scales.
Situations where it is necessary to weigh the elderly, handicapped or infirm will progress more smoothly with a precision mechanical or digital scale. There are several types with many options for power, such as non reusable batteries, rechargeable batteries or plug into mains power.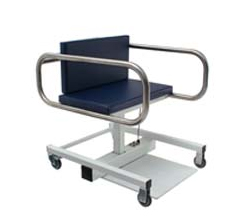 Bariatric Chair Scales
Ensuring an accurate scale for true weight measurement can enhance treatment for various conditions. Our bariatric chair scales are quality products for health professionals treating obesity or interacting with clients requiring a higher capacity weighing requirement. The A&D Bariatric Chair provides a safe and extremely robust health scale with a capacity of up to 500kg.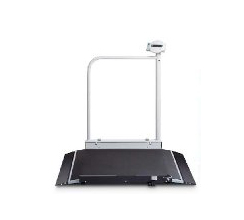 Wheel Chair Weighing Scales
Hospitals, nursing homes and other medical facilities often need to weigh patients confined to wheelchairs. At Associated Scales we can supply a variety of scales that will facilitate wheel chairs being pushed onto the weigh platform. Improving workplace safety, some of these units are light and compact enough to allow for the platform to be lifted and conveniently taken to the patient as opposed to having to move the patient. This ease of movement also allows for excellent storage solutions.
As Associated Scales supply a large range of wheelchair health scales, we are able to meet the size needs of most healthcare professionals. There is also the added flexibility of being able to utilise many of the wheelchair scales as a stand-on health scale.