Industry Applications for Associated Scale's Products
The Associated Scale Services Pty Ltd was established in 1991, primarily for the weighing industries. As one of the largest weighing companies in Queensland, Australia, the Associated Scale Services Pty Ltd expanded fron Scale Service and Manufacturing to Metrology in the year 2000. In 2011, the company has grown to over 16 staff with more to be added in the near future.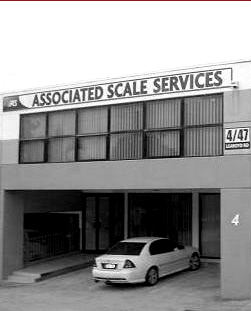 Calibrations
Service & Calibration
Service and Calibration | Pressure
Service and Calibration | Torque
Service and Calibration | Measurement
Service and Calibration | Weighing
Service and Calibration | Temperature
Interested in our scales or services?
The overall ability of Associated Scale Services is vast due to experience of the technician. If you have a caliberation concern please call our head office or 07 3272 0077.
The ANYLOAD 808BH are newest generation industrial remote displays designed to be versatile, rugged, durable, and easy to install.

read more

Pneumatically controlled. With this weighing system, there is no need for ramps, which are an OH&S issue for both trip hazard and physical issue. As this system is manufactured in Brisbane Australia, most of the designs can be modified to best fit the intended industry and work place.

read more

The INTRINSICALLY SAFE 883IS digital weigh indicator is designed for hazardous environments, it is a safe accurate weigh reader with enhanced connectivity.

read more
Latest Products
New products that have been added to our range.
read more