Committed to quality service. Equipment is maintained at the highest level 24/7
The Associated Scale Services Pty Ltd was established in 1991, primarily for the weighing industries. As one of the largest weighing companies in Queensland, Australia, the Associated Scale Services Pty Ltd expanded fron Scale Service and Manufacturing to Metrology in the year 2000. In 2011, the company has grown to over 16 staff with more to be added in the near future.
We are licensed to carry out repairs, service & calibration to TRADE APPROVED SCALES.
To keep down-time to a minimum, we have invested in 3 test trucks with fork-lifts to reduce the time spent on a scale. As required by the Office of Fair Trading, we can easily test high capacities on Trade Approved platforms scales when calibrating, with little or no interruption to the our customers. This is also in keeping with the new regulations that all devices under 3000kg must be calibrated with the full capacity of weights (no dead load).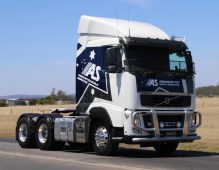 We service and cater
for Major Industries
These are only the major industries. With the inclusion of the calbration sector, the overall ability of Associated Scale Services is vast due to the experience of the technician. If you have a calibration concern please call our head office on 07 3272 0077.
The Service department also performs printed circuit board repairs to the component level. Repair costs are kept to a mimimum as repairs are conducted within Associated Scale Services.
Service technicians are regularly travelling throughout Queensland and within Brisbane. We understand time is of the essence when the weighing system is not working.
Concrete Industry
Weighbridge Market
Metal Industry
Mining
Laboritory
Health
Food Industry
Service. 24 hours, 7 days a week
We are licensed to carry out repairs, service & calibration to TRADE APPROVED SCALES.