Material Handling Scales
Every additional activity when moving goods adds time, cost and opportunities for risk. By employing modern Fork Lift Scales, you take away at least one step in the goods chain process.
Material Handling Weighing Equipment
Contact our experienced team for assistance in getting a design and for pricing.
Have a question?
If in doubt speak to the
professionals at Associated Scale
Service for advise.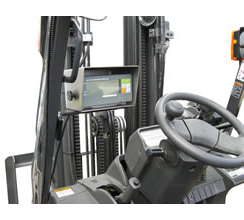 Forklift Scales
In distribution and warehousing, quality, reliable, accurate fork lift scales reduce the loss of revenue when determining optimum loads, this ensures the minimum number of movements required to move the load, thus reducing cost without inserting an additional step in the process.