Weighing Applications, Weighing Calibration, Weighing service
Associated Scale Services are at the forefront of industrial scale design, build and maintenance. In so many industries there is a need for weighing accurately, and if this is your business, contact Associated Scale Services as this is where we excel. Utilising the best manufactured scales from other specialists and our own design and build service, Associated Scale Services has the service model to meet all of your weighing requirements.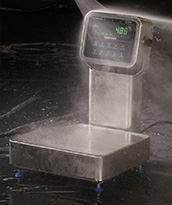 Weighing Applications
A multitude of scales and design for every weighing situation.
There are a multitude of scales and designs which can cater to every weighing situation. Essentially there is a scale for every application. From high visibility digital scales with excellent accuracy to lower cost economical analogue displays, there is something for every business.
If you are in the medical industry, our applications include baby digital scales detecting minor changes with accuracy and the ability to weigh for milk take up in infants; bariatric chair scales for high capacity; platform scales for health and safety issues and excellent ergonomics for medical staff. You can improve accuracy and reduce risk in your facility by calling us today.
Other industries utilising bulk handling of liquids are catered for through drum weighing scales centred on the principles of filling drums whilst in pallet racking storage. Bag filling is simple, fast and accurate with bag filling stations.
With scales for every situation, Associated Scale Services have not neglected the transport industry. A fully customised service is offered on weigh bridges with design included at no additional cost, as it is all part of the service.
Accredited trade measurement is essential for the food industry and we have a history and expertise in obtaining accreditation of scales in trade. Bench scales are the mainstay of the food industry and we stock a large range for all weighing requirements with accuracy, various capacities and suited to all environments.
Weighing Calibration
A further commitment to industrial weighing comes in the form of Associated Calibrations, with a specialised in-house laboratory to calibrate all of your measuring equipment. To maintain and test measurement devices, we service all industries with weighing requirements. We have the ability to help you meet all your ISO9000 or QS9000 Quality System Requirements. Our team of qualified professionals have been involved in the metrology industry for over 30 years – your can trust in our experience.
Weighing Service
With a team of service technicians travelling Queensland, a license to service and repair Trade Approved scales and two test trucks to reduce down time, Associated Scale Services is your partner in metrology for your business. We keep costs to a minimum, both by keeping repairs in-house and doing high test capacities with little or no interruption to your business.
If it is necessary to weigh anything in your business, it is as important as counting the money, your reputation could depend on how accurate and timely your measurement is. As an Australian business, with manufacturer warranties on all products and exceptional follow-up service and maintenance, your satisfaction is assured with Associated Scale Services. You can reduce costs and improve service to your customers by contacting Associated Scale Services for a Free consultation today.