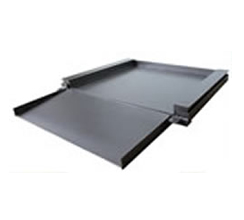 PB3000 Drop Center Platform Scale
The PB3000 Drop Center is designed for the use of trolleys, pallet jacks and tubs on wheels to allow for a low ramp to be used.
As the system is very low the angle for the ramps is gentle enough to easily push wheeled devices onto the scale.
As Associated Scale Services manufactures these units within the Acacia Ridge factory in Brisbane, custom sizes are welcome.