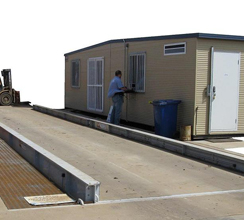 Weigh Bridge – In Ground and Pitted
Associated Scale Services designs and manufactures weighbridge. As the manufacturer customizing and size requirements are simply offered without additional development cost.
Both concrete and steel deck versions are available.
Fully Pitted Weigh Bridges as well as ingound weigh bridges can be designed to the customers requirements.
Please contact the sales department for a quotation or to discuss your requirements further.